thats me..
My name is Gaye and I'm from Burkina Faso. I live since 4 years in Berlin now .
I started my chili project months ago, I'm a food lover so I always made the chili sauce for myself and friends.
It's an old knowledge that I cherish.

Instagram: tipare_by_gayture
Email address : tiparebygayture@gmail.com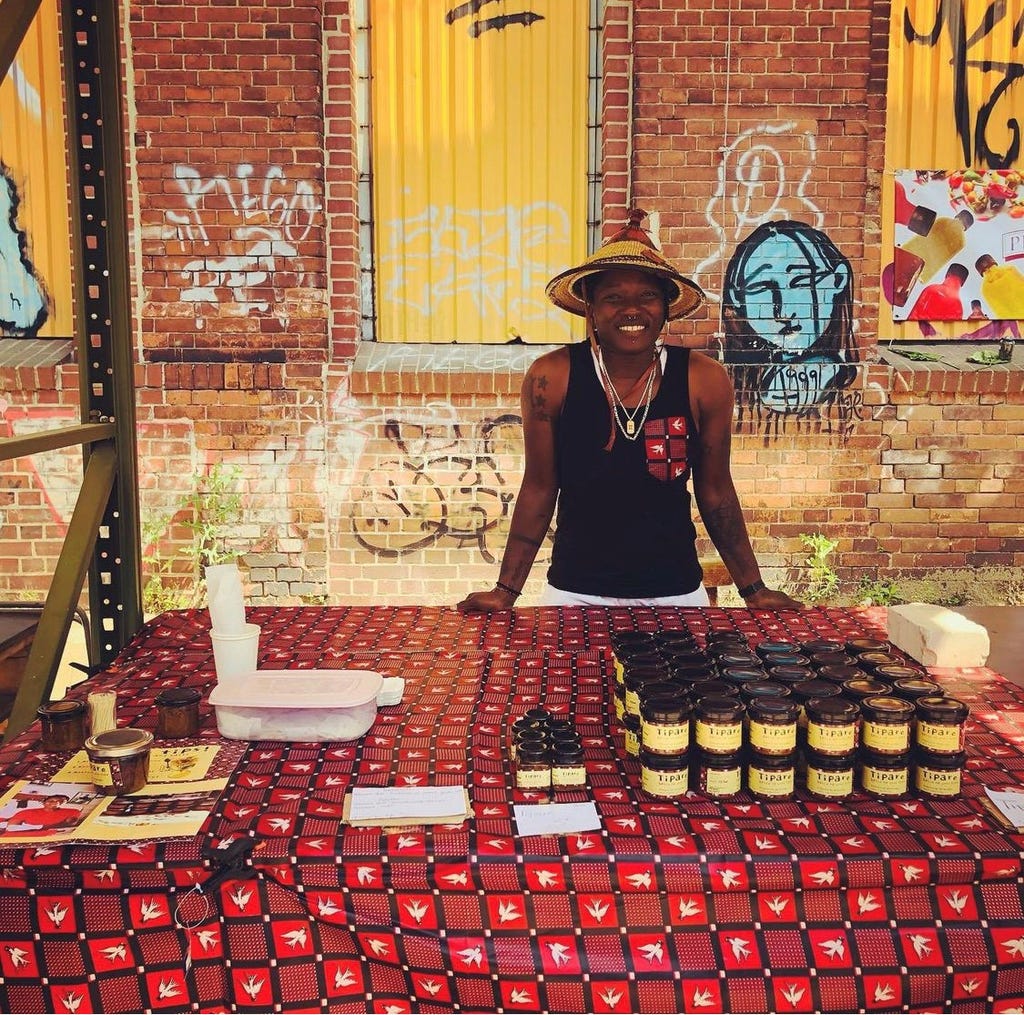 thats tipare...
Traditional Burkinabe hot chili seasoning made with habanero chili , garlic, parsley,salt and sunflower oil.
The flavor is hot but tasty 😋 . you will feel the spiciness but impossible to stop eating.
The entire product is vegan and hand made by myself.